Projects
We Fund
Public libraries are community hubs for information, technology, cultural exploration, and community connection. The Library Foundation funds a variety of literacy projects, building improvements, and librarian led innovations.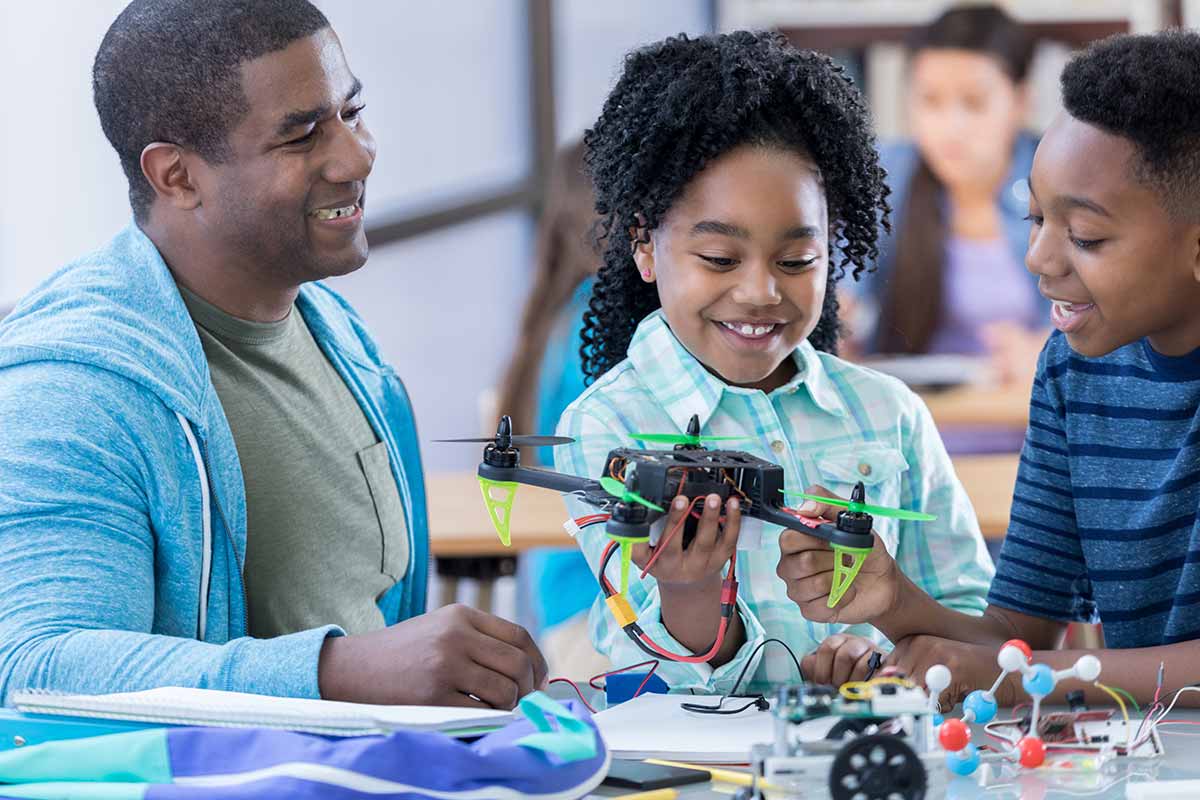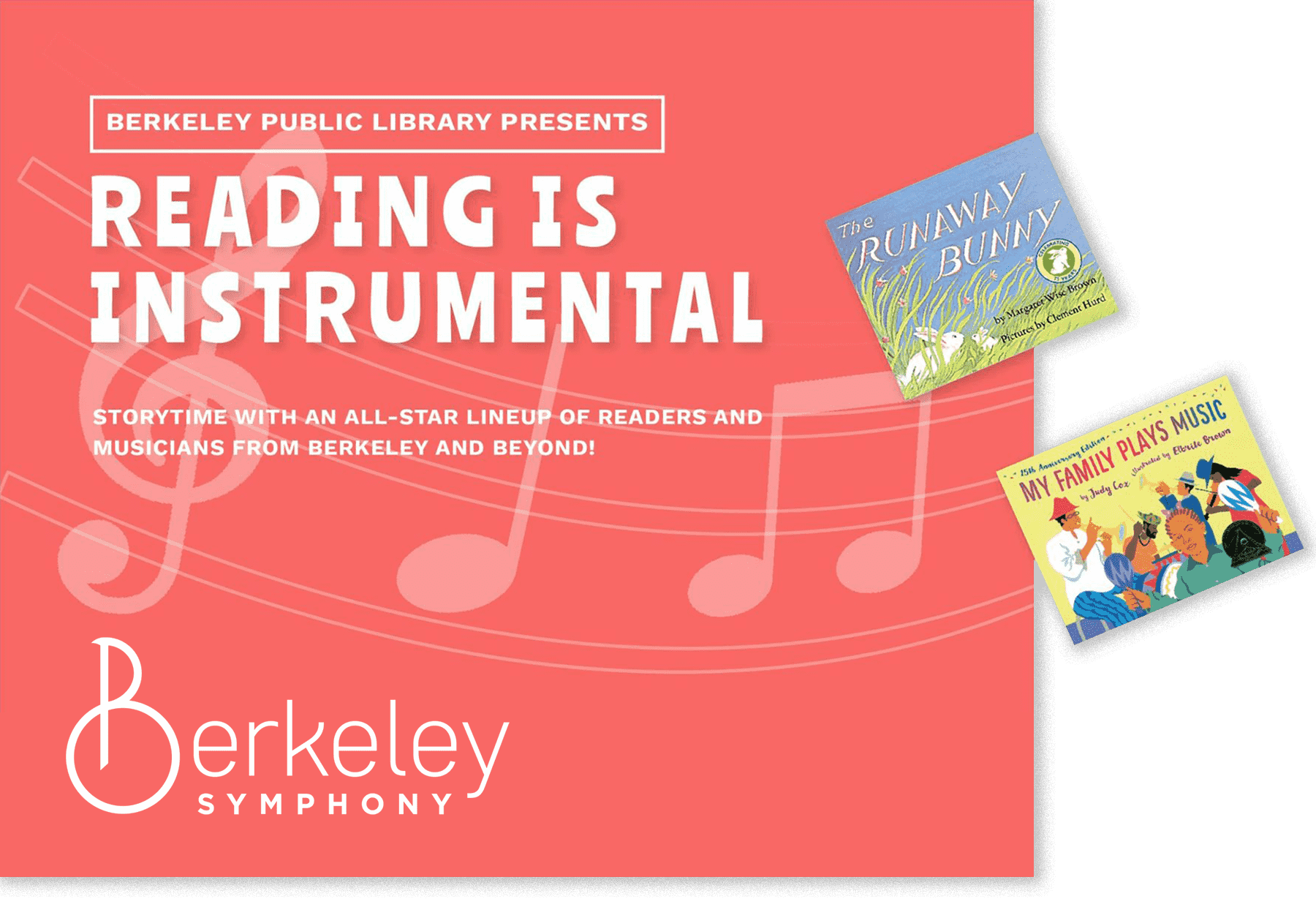 Reading Is
Instrumental
Reading Is Instrumental, the Library's musical storytime series co-produced by the Library Foundation and the Berkeley Symphony. An all-star lineup reads favorite children's books accompanied by symphonic musicians.
Hands-On
STEM
We are actively establishing hands-on STEM (Science, Technology, Engineering, and Math) literacy projects for all ages using the nationally acclaimed Cornerstones of Science model for public libraries.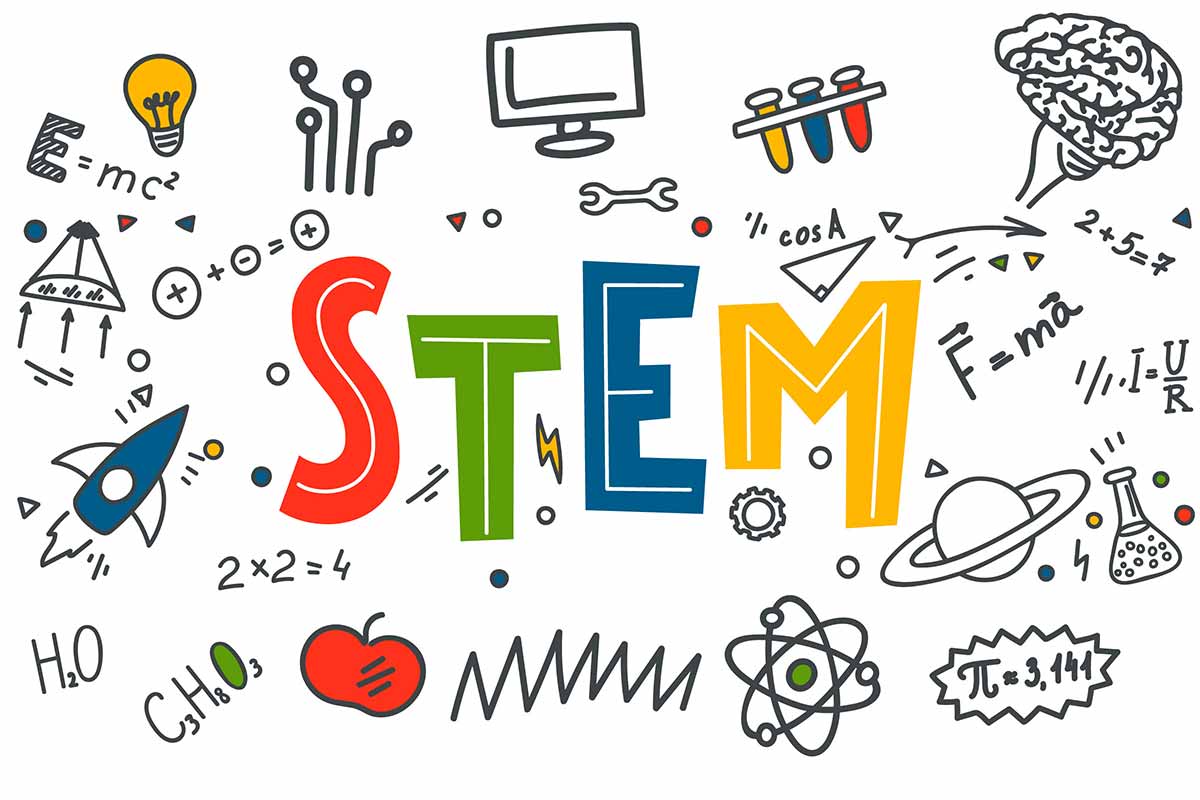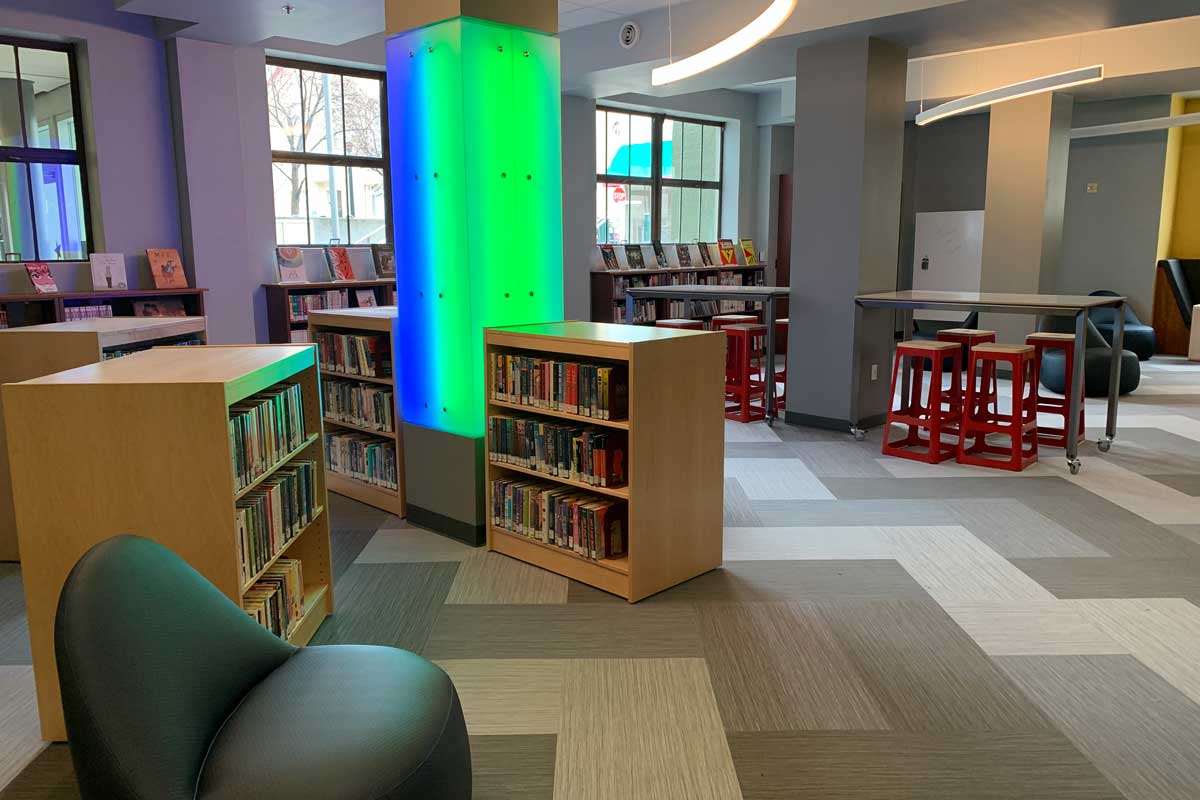 It's Time
For Central
BPLF is making needed improvements to the downtown library with It's Time for Central, including creating a dynamic new Teen Space, new flexible work/study areas, and other needed renovations to help the library better serve the community.
Teens especially are drawn to the library because it is a safe place to be themselves.
Our Priorities
Providing refurbishments and upgrades to the Berkeley Public Library, including the Children's Floor at the Central Library and the children's rooms at all four branches.
Enhancing Berkeley Builds Readers, a family literacy project, bringing library resources and programming to childcare centers in underserved areas of our community.
Funding library innovations which give the Library and librarians the opportunity to afford new technology, materials, and the resources they need to try new ideas, to dream, and to stretch.
Seeding the Generation Fund, a new board-designated legacy fund to ensure the long-term funding needs of a robust public library.
Past Projects
In 2019, we funded a library partnership with the Berkeley-created Charlie Cart Project. Berkeley librarians now use this award-winning curriculum and mobile kitchen to teach food and nutritional literacy and advance STEM learning in our community.
TOOLS AND TECHNOLOGY (2018-2019)
Beginning in 2018, we awarded grants funding laptops & hotspots for public check out, including laptop lending machines at all locations, bins and safety equipment for outdoor pick-up, tablets for library staff to provide service during library building closures, monitors for wayfinding, and an expansion of the tool lending library to include culinary equipment.
In 2014, we rolled out the Library on Wheels, a unique service dedicated to serving our community by taking library materials along with a mobile hotspot and all the support needed for check out to every corner of our city. The Library on Wheels has since become a fixture at Berkeley community events.
In 2014 we partnered with the library on Branch Out, an outreach campaign following on the heels of the branch library renovations. This brought many to (re)discover their public library and doubled attendance at library programs.
NEIGHBORHOOD LIBRARIES CAMPAIGN (2013)
In 2013 we celebrated the successful completion of our Neighborhood Libraries Campaign. Our donors and volunteers raised over $3 million to bring the four branches of our neighborhood libraries fully into the 21st century.
WE LOVE THE LIBRARY (1998 – 2002)
Our very first campaign, We Love the Library, led the way in support of the restoration and earthquake retrofitting of Berkeley's landmark Central Library. Between 1998 and 2002, our donors raised $4 million to outfit Central with furniture, technology, and other interior fittings.
Tell me more about making a great library extraordinary!